Embark
ON A cruise ship
adventure and explore Europe
while working..…
Like?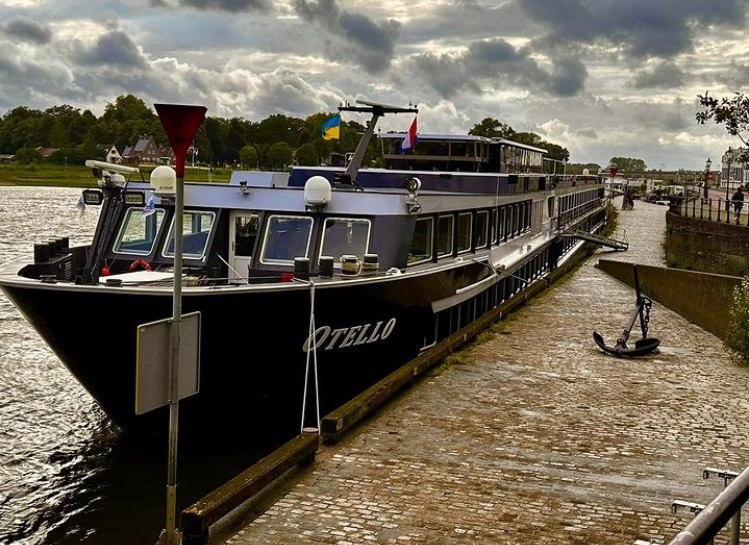 Season 2024 Onboard teams
Season 2024 onboard teams are looking for you! Do you dream of traveling the world and meeting new people? Do you have a passion for hospitality and customer service? If you answered yes to any of these questions, then you might be the perfect candidate for working in our onboard Team!
Working on a river cruise ship is not just a job, it's an adventure. You'll get to explore different countries and cultures, while enjoying the comfort and luxury of a floating hotel. You'll also get to make friends with your fellow crew members and guests, who come from all walks of life and backgrounds. And best of all, you'll get paid to do what you love!
But don't take our word for it, hear what some former crew members have to say:
"I love working on a river cruise ship because every day is different. One day I might be serving breakfast in Cologne, the next day I might be having diner in Amsterdam. It's never boring or routine." – Maria, waitress

"Working on a river cruise ship has given me the opportunity to learn new skills and grow professionally. I started as a dishwasher, and now I'm the head chef. I've also learned how to speak four languages and cook dishes from around the world." – Zoltan, chef

"Working on a river cruise ship is like being part of a big family. We support each other, we have fun together, we celebrate together. It's more than just a job, it's a lifestyle." – Peter, bartender

So what are you waiting for? Apply today and join our amazing team of river cruise ship workers. You won't regret it!
What is needed?
European citizen or a valid working permission for Europe
Experience in the field of the position you apply for
Flexible, Enthusiast and a team player
English or German speaking
What to expect from us?
A Swiss contract;
Excellent primary and secondary employment conditions including with the prospect of growth within the company and a permanent contract;
You will be provided with room and board and you will have days off according to our leisure schedule and the sailing schedule of the ship;
Enthusiastic colleagues within a growing company.
GET IN TOUCH
Send your CV and Motivation